---
Our Services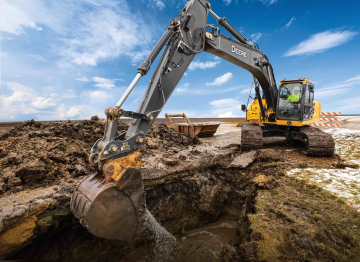 Right from the planning stages of your project all the way to the finishing touches, Reliable Hauling & Demolition is your one-stop solution. We offer expert residential, commercial, and industrial excavating services. Whether you need a foundation dug, site services...
Concrete Demolition, Roofing & Equipment Demolition, Siding Removal, Site-Work Demolition, Window Demolition, Exterior House Demolition, Swimming Pool Demolition, Exterior Commercial Demolition Services, Exterior Garage or Parking Lot Removal Services.
We have the professional staff and required equipment to handle every aspect of your interior demolition project. Specializing in residential remodels, commercial TI, and complete structure removal, we will use our experience, skill, and manpower to complete every job safely,...
View All Services
What Say People About us

Customer
Shawn Monteith, Zephyr Partners
Reliable Hauling can be counted on to deliver the job on time and as promised. Their services are provided in a very professional manner. On many occasions I have called on them with very little notice and they have performed every time. Dealing with them is what I would call "painless" and they always put forth extra effort to make sure that things go smoothly. The difference maker for me has always been the excellent communications, can-do attitude, and dependability Mark and Matt bring with them to work every day. Please keep up the good work. We depend on you.
Read More

Customer
Kevin P. Finn - Vice President, Hofmann Finn
I would like to personally recommend Jon Hall and his team at Reliable Hauling, Inc., for all facets of hard and soft demolition. I have known Jon for years and we have had the pleasure of working with him on roughly 100 projects. With regard to Reliable's qualifications, they have extensive experience and have handled small and large, as well as simple and complex projects for us with consistent professionalism. On any project, the subcontractors who work for us represent our company. Jon's teams have a "can do" attitude and a solid work ethic. This, more than any other reason, is why they earn our business over and over.
Read More